THE ARSENAL PAVILLION
The GROUPE TERROT, which sees real estate as serving humankind, has chosen to support the Arsenal Pavilion as part of its patronage policy. For several years now, the group has been developing innovative activities in response to changing uses.
This vision of tomorrow's real estate is fully shared by the Arsenal Pavilion (Centre for the Information, Documentation, and Exhibition of Urbanism and Architecture in Paris and the wider Parisian Region), which regularly puts on exhibitions in these areas (tomorrow's city, reinventing uses, The Grand Paris…).
MINISTRY OF CULTURE
In 2015, Fleur Pellerin, then Minister of Culture, launched the "1 building, 1 work" programme which aimed (and still aims) to promote art in the real estate world. Fascinated by all artistic achievements, the TERROT GROUP signed the programme, symbolising its commitment to integrate a work of art into each project. Find out more.
THE MICHEL GELRUBIN ARCHITECTURE PRIZE
Created at the initiative of the TERROT GROUP, each year this prize rewards the most talented students of the Department of Architecture at Tel Aviv University. Benefiting from the historical support of the Gelrubin family over 3 generations, through this competition the Department of Architecture at Israel's most important centre of higher education encourages the principles of research and excellence. This prize aims to encourage creativity and reflection by students in innovative projects. TERROT GROUP is very proud to support this initiative. Each year, students show more and more ingenuity and creativity in the development of their projects. Find out more on
https://migprize.com/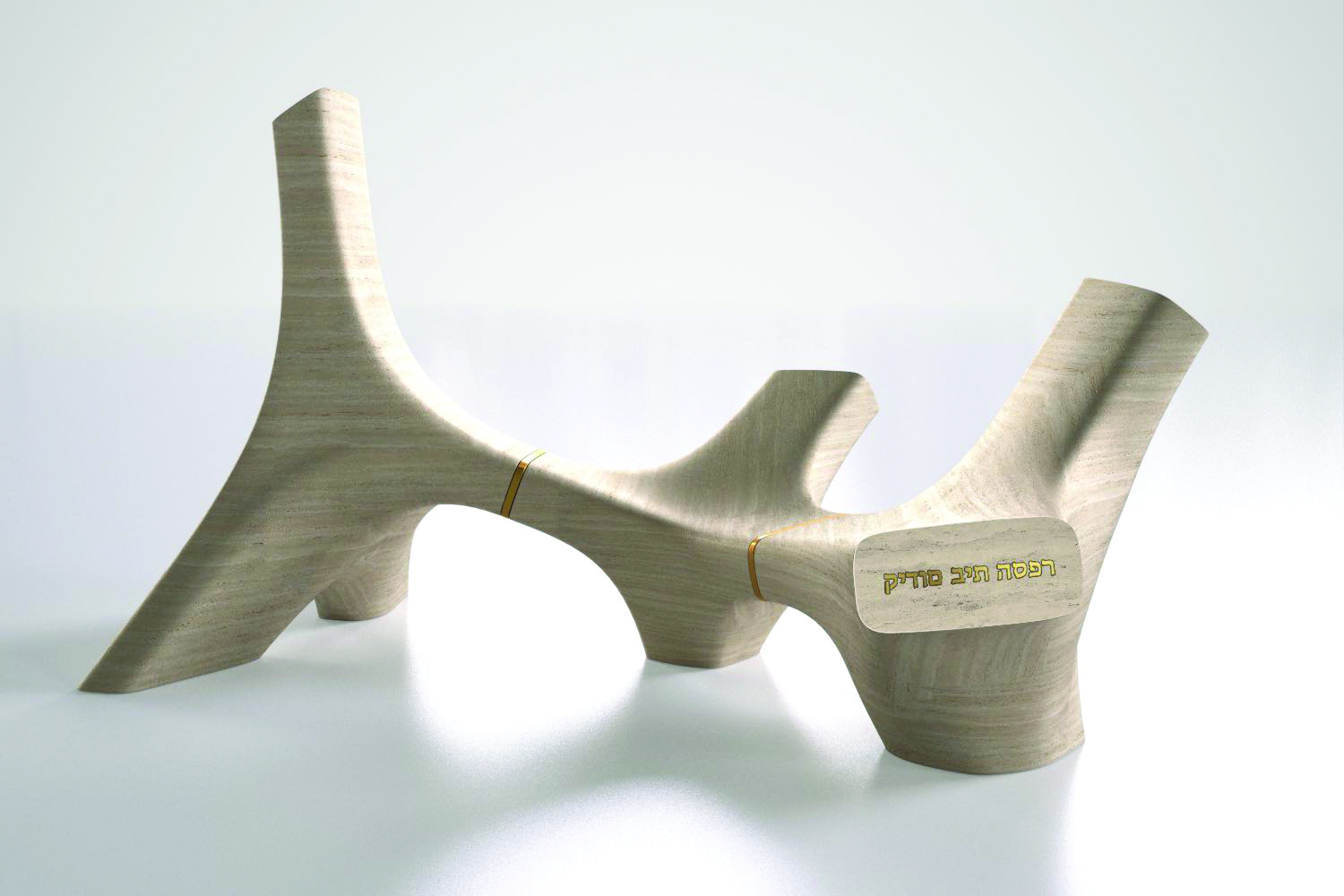 INTERNATIONAL FEDERATION OF LITTLE BROTHERS OF THE POOR
Respect for our ancestors has been one of the fundamental values of the TERROT GROUP since its creation. The family is the central point on which we build all our commitments. It is with this in mind that we have given our support to the organisation International Federation of Little Brothers of the Poor, which supports the elderly in the search for integration, housing, and safety.